40 Self Care Sunday Quotes To Inspire You
Sundays… the perfect day to look after yourself, giving yourself enough time to relax and rejuvenate before another week begins.
This is where the popular practice and term 'self-care Sunday' comes in.
To embrace this perfect day I have some beautiful self-care Sunday quotes to give you the motivation to find your inner peace this Sunday.
Before I share these inspirational quotes, here's a little more on 'Self-Care Sunday'…
What is Self Care Sunday?
Self-care Sunday has become a popular phrase in recent years, which gives us permission to take a much-needed break.
For many, Sundays have always been a day of the week to get a little relaxation so why also make this an official day for self-care?!
Whether you use the whole day for your self-care practice or a small portion, the goal is to make sure you do a little something that makes you feel good this Sunday.
What Do You Do for Self-Care Sunday?
I'm glad you asked!
Well, self-care Sunday is down to doing what feeds your mind, body and soul. There are actually are 5 different types of self-care needed for a balanced life – emotional, spiritual, physical, social and intellectual.
So, you can do things like drink a cozy cup of tea, write in a journal, take a long walk, but to dedicate a Sunday for self-care I encourage you to check out my post: 47 of the Best Self Care Sunday Ideas for lots of ideas, based on how much time you have.
There are things you can do whether you dedicate Sunday morning, Sunday afternoon or all day.
You can also check out my self-care planner printable worksheets that include 75 self-care activities you can use – for each category mentioned above.
"Self-care is so much more than a beauty regimen or an external thing you do. It has to start within your heart to know what you need to navigate your life. A pedicure doesn't last, but meditating every day does."

Carrie-Anne Moss
Self Care Sunday Quotes To Inspire You Today
We're starting off with one of my all-time favourite quotes which focuses on self-love and self-care…
"Love yourself first, and everything else falls in line. You really have to love yourself to get anything done in this world." — Lucille Ball
"Self-love, my liege, is not so vile a sin, as self-neglecting." — Shakespeare
"Women, in particular, need to keep an eye on their physical and mental health, because if we're scurrying to and from appointments and errands, we don't have a lot of time to take care of ourselves. We need to do a better job of putting ourselves higher on our own 'to do' list."

Michelle Obama
"The purpose of life is to live it, to taste experience to the utmost, to reach out eagerly and without fear for newer and richer experience." — Eleanor Roosevelt
"As you grow older, you will discover that you have two hands, one for helping yourself, the other for helping others." — Maya Angelou
"An empty lantern provides no light. Self-care is the fuel that allows your light to shine brightly." — Unknown
"I have come to believe that caring for myself is not self-indulgent. Caring for myself is an act of survival." — Audre Lorde
"Everyone of us needs to show how much we care for each other and, in the process, care for ourselves." — Princess Diana
"When you take care of yourself, you're a better person for others. When you feel good about yourself, you treat others better." — Solange Knowles
"The most powerful relationship you will ever have is the relationship with yourself."

Steve Maraboli
"Meditation is the ultimate mobile device; you can use it anywhere, anytime, unobtrusively." — Sharon Salzberg
"The feeling of being valuable is a cornerstone of self-discipline because when you consider yourself valuable you will take care of yourself – including things like using your time well. In this way, self-discipline is self-caring." — M. Scott Peck
"The purpose of life is not to be happy. It is to be useful, to be honorable, to be compassionate, to have it make some difference that you have lived and lived well." — Ralph Waldo Emerson
"To love oneself is the beginning of a lifelong romance." — Oscar Wilde
RELATED: 60 Positive Self-Worth Quotes To Help You Value Yourself
Dedicate The Time You Need for Self Care This Sunday
A little reminder that to find time for self-care means you need to make the time.
Block out your calendar, tell your family you aren't available, or leave the house!
Whatever you need to do to make time for the act of looking after yourself – do it.
"When you say 'yes' to others make sure you are not saying 'no' to yourself.

Paulo Coelho
​​It is so important to take time for yourself and find clarity. The most important relationship is the one you have with yourself. — Diane Von Furstenberg
"You're off to great places! Today is your day! Your mountain is waiting, so get on your way!" — Dr. Seuss
When you recover or discover something that nourishes your soul and brings joy, care enough about yourself to make room for it in your life. — Jean Shinoda Bolen
"Do something nice for yourself today. Find some quiet, sit in stillness, breathe. Put your problems on pause. You deserve a break." — Akiroq Brost
"I had repeatedly accepted inappropriate burdens, stepping in to do what needed to be done. In retrospect, I think I carried them well, but the cost was that I was chronically overloaded, weary, and short of time for politicking, smoothing ruffled feathers, and simply resting." — Mary Catherine Bateson
"You always have to remember to take care of yourself first and foremost, because when you stop taking care of yourself you get out of balance and you really forget how to take care of others."

Jada Pinkett Smith
"Don't get so busy making a living that you forget to make a life." — Dolly Parton
"Do you love life? Then do not squander time, for that's the stuff life is made of." — Benjamin franklin
"It's okay to take time for yourself. We give so much of ourselves to others and we need to be fueled both physically and mentally. If we are in balance, it helps us in all our interactions." — Faith Hill
Sunday Self Care Quotes Reminding You to Rest
Resting on a Sunday gives you the energy needed to start another busy week.
Here are some inspirational quotes to motivate you to wind down.
"If you feel "burnout" setting in, if you feel demoralized and exhausted, it is best, for the sake of everyone, to withdraw and restore yourself." — Dalai lama
"The mind has two abilities – one is to focus, the other is to expand and relax." — Gurudev Sri Sri Ravi Shankar
"Breathe. Let go. And remind yourself that this very moment is the only one you know you have for sure." — Oprah Winfrey
"Almost everything will work again if you unplug it for a few minutes, including you." — Anne Lamott
"You yourself, as much as anybody in the entire universe, deserve your love and affection." — Buddha
"Don't take your health for granted. Don't take your body for granted. Do something today that communicates to your body that you desire to care for it." — Jada Pinkett Smith
"Carve out and claim the time to care for yourself and kindle your own fire." — Amy Ippoliti
"Self-care means giving yourself permission to pause." — Cecilia Tran
Quotes for the Best Self Care Sunday Ever
"A Sunday well spent brings a week of content." — Unknown
"Do not let Sunday be taken from you. If your soul has no Sunday, it becomes an orphan." — Albert Schweitzer
"Wake up this Sunday and talk to yourself like you would to someone you love." — Brené Brown
"Sunday is the perfect day to refuel your soul and to be grateful for each and every one of your blessings."

Unknown
"Sunday was always the best of days for being the self you had intended to be, but were not, for one reason or another. " — Jesse Ball
"If you have the ability to love, love yourself first." — Charles Bukowski
"Taking care of myself doesn't mean "me first." It means "me, too." — L.R. Knost
When It Comes to Self Care, Remember this…
Self-care is not a selfish act. Plain and simple. Instead, self-care is a way to look after your true self.
I hope these powerful Sunday self-care quotes are a little reminder that…
You deserve rest and rejuvenation
You can't pour from an empty cup
Looking after yourself is a must if you want/need to look after others
Self-care Sunday is a time you can do what you need most
Sometimes self-care is what you need to get through a difficult time
How to use these Inspiring Self Care Quotes
Apart from reading these quotes, there are a few ways you can use them to give you motivation every Sunday! Here are some examples:
Save this post to your self-care Pinterest board (you can also follow me for more ideas)
Use these self-care Sunday quotes for Instagram captions to inspire others
Write down your favourite quotes in your journal or planner
Sketch a quote into your bullet journal
Send a text to a friend with some inspiring words they may need to hear
More Resources to Create The Best Self-Care Sunday:
What's Your Favourite Self Care Sunday Quote?
Share in the comments below!
For more inspiration and to get the latest post, let's connect on social media!
Pinterest | Facebook | Instagram | Twitter
Yolanda xo
---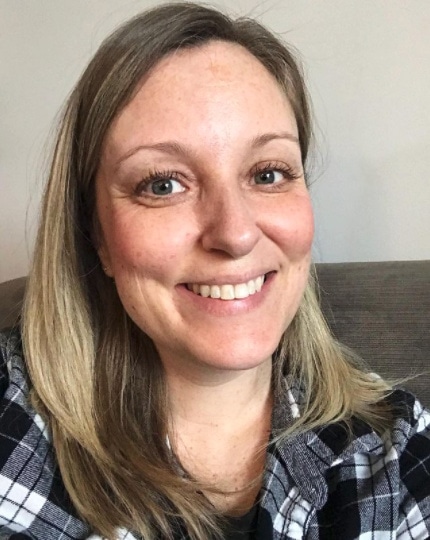 About Yolanda
Website Owner / CONTENT CREATOR
I'm passionate about helping you live life to the fullest so you can choose to find happiness and purpose. Learn how to CREATE THE LIFE YOU LOVE with intentional living and discovery of the simple things life has to offer. Learn more…
---