How To Stop Ruminating Thoughts: 5 Tips To Stop Overthinking
Do you ever feel that your thoughts are taking over your life? Or that you overthink way too much? Ruminating thoughts may be something you are currently dealing with.
As a self-proclaimed overthinker, I have recognized that ruminating thoughts have been ever so present with me for quite a while.
This overthinking typically happens when I wake in the morning, but can also hit in the middle of the night, which of course causes sleep deprivation and anxiety about sleeping.
I have therefore been working on some strategies to reduce my ruminating. This has helped me reduce the frequency of my overthinking, which has been a goal of mine.
So, I want to share with you the steps I have taken to reduce negative overthinking so you can join me on a path to happier, more balanced days 🙂
Related: How To Stop Thinking About The Past: 7 Strategies
What Exactly is Ruminating?
Ruminating is the process of overthinking or repetitive thoughts about a negative situation. When ruminating, people analyze every single aspect of a situation over and over in their minds.
This means you may be replaying situations again and again that are extremely upsetting.
According to Psychology Today… "People who ruminate are much more likely to develop problems with depression and anxiety, and those problems are hard to overcome for someone who fails to change ruminative thought patterns."
You can, therefore, see why ruminating thoughts are not healthy, especially when ruminating about several situations in your mind.
What Causes Ruminating Thoughts?
Overthinking and rumination can happen for so many reasons depending on your situation.
Ruminating thoughts can also happen to anyone, however, it can be more intense for people struggling with depression and anxiety.
According to Medical News Today, some of the main causes of ruminating thoughts are caused by:
A specific stressor, such as a failed relationship
A recent traumatic event
Perfectionism
Low self-esteem
An upcoming stressful event, such as final exams or a major performance
Facing a fear or phobia, such as a person with a fear of needles having a blood test
Awaiting information about a potentially life-changing event, such as medical test results or a loan approval
How To Stop Ruminating Thoughts
As mentioned above, I have personally struggled with ruminating thoughts for quite some time. It can really impact my happiness throughout the day, so I have therefore been trying new ways to stop overthinking and repetitive thoughts.
Although I am not a medical professional I have sought advice on tips to reduce rumination directly from some social workers and psychiatrists.
The following strategies are based on my own experiences and advice from professionals.
Have you experienced ruminating thoughts or negative overthinking? Here are 5 tips so you can finally try to stop your ruminating thoughts... #mentalhealth #mentalhealthmatters
Click To Tweet
5 Ways To Stop Ruminating Thoughts:
1. Acknowledge Your Ruminating Thoughts and Move On
This may sound difficult to do, but hear me out.
Simply acknowledging that you are thinking about something too much means you may need to just look at that thought for what it is.
There are a few ways you can acknowledge the thought, but my favourite tip is to write it down.
Grab a notebook or journal and write down what's on your mind, what's worrying you. Be as detailed as possible.
You can also download this free mood tracker to help you keep track of how ruminating impacts your day
Seeing your thoughts on paper can sometimes help you reflect on the situation in a different light. The situation/task may even look smaller than you think it is when you see it in black and white.
Move On:
The best way to move on from a ruminating thought is to distract yourself.
This may not solve the problem long-term, but it will immediately remove yourself from further overthinking.
Some great ways to distract yourself.
Do some chores
Call someone and ask how they are
Listen to music
Work on a project
Go for a walk and listen to a podcast
In fact, there are SO many ways you can distract yourself. Here are some ideas you can check out in this self care blog post.
---
Related: 5 Types of Journaling for Mental Health
---
2. Take Action By Dealing With Your Ruminating Thoughts
Dealing with the situation or problem might seem stressful, however, it's even more stressful to put it off.
This is where anxiety can creep in and make the situation or task seem way worse than it actually is. Putting something off can be a trigger for even more rumination.
The best way to reduce ruminating thoughts is to take action (where possible).
If it's a stressful situation you need to deal with, figure out a way you can take small steps to solve it.
If it's a big item on your to-do list that you've been putting off, commit to yourself that you will complete the task. Again, baby steps are fine.
If you are worried about an upcoming event, brainstorm some ways you can prepare yourself so you feel more comfortable.
Find out how to take action by dealing with your ruminating thoughts.#mentalhealthmatters
Click To Tweet
3. Identify Your Triggers: When/Where You Ruminate
For 1 week, take note of when and where you ruminate. Specifically, track:
The exact time
What you are doing
Where you are – make sure to be specific
See if you can change your habits at this time/location so you can create a backup plan to reduce the frequency and length of time you are ruminating.
This is where distracting yourself can sometimes help.
4. Practice Mindfulness Meditation
If you notice you are beginning to excessively overthink a great practice to try is mindfulness.
Mindfulness meditation can be practiced in many ways. It helps to focus on simple tasks like taking note of sight, sound, smell and touch.
This is something you can try when your thoughts are taking over. It sounds simple but it can be a great tool for many people.
5. Consider CBT Therapy
CBT stands for 'Cognitive Behavioural Therapy' and is directly focused on the connection between thoughts, feelings and behaviours. It helps you learn new skills and develop new habits for thinking and behaving.
CBT therapy is available with a therapist one-on-one and also in group therapy.
Cognitive Behavioural Therapy is great for individuals struggling with:
Depression
Anxiety
OCD
PTSD
Eating disorders
Bipolar disorder
Substance abuse, and more
If you are interested in learning more about how CBT can help you, speak with your family doctor about resources in your area.
If you live somewhere with public healthcare like Canada, UK and Australia, some types of CBT services are typically covered (usually group therapy). You can also check out BetterHelp online – details below…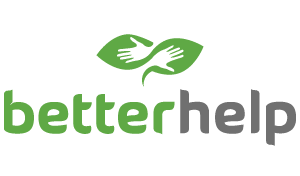 Get The Help You Need Today
Fill out a brief questionnaire and get matched with a licensed therapist. With over 30,000 licensed therapists, BetterHelp has one that fits your needs all within the comfort of your home. Get started today and enjoy 20% off your first month.
I earn a commission if you make a purchase, at no extra cost to you. Disclosure info here.
How To Stop Ruminating Thoughts: Conclusion
When you are experiencing reoccurring negative thoughts on a frequent basis it can seem very hard to get out from under those heavy feelings.
I, therefore, hope you will find some of these solutions helpful.
If ruminating thoughts are making it hard for you to live a happy day-to-day life, I strongly encourage you to speak to your family doctor.
Taking care of your mental health is more important than you might think and there is no shame in getting professional help.
Here's to kicking ruminating in the backside and creating more happy days for yourself!
Yolanda
xo
Do you ever suffer from Ruminating Thoughts? Or do you have your own strategies to get rid of rumination?
Leave a note in the comments below and share your experience…
Related Mental Health Resources:
For more inspiration and to get the latest post from Put The Kettle On, let's connect!
Pinterest | Facebook | Instagram | Twitter
---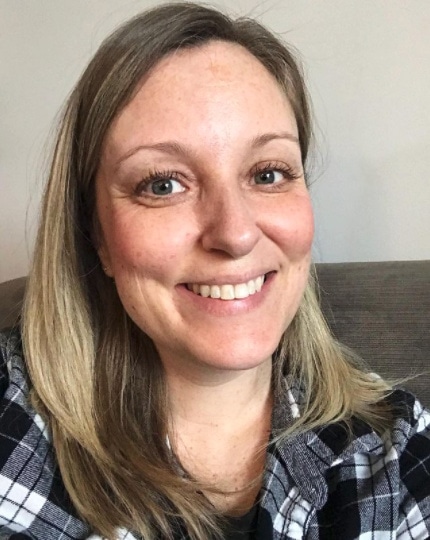 About Yolanda
Website Owner / Content Creator
I'm passionate about helping you live life to the fullest so you can choose to find happiness and purpose. Learn how to CREATE THE LIFE YOU LOVE with intentional living and discovery of the simple things life has to offer. Learn more…
---