How To Quiet Your Mind: 11 Strategies That Help
Do you find that your mind is constantly overworking? Overthinking? It's no surprise, as the life we live today is busier than ever.
We do more.
We have less time.
The idea of balance can seem unachievable.
So, today we're going deep into how to quiet your mind so you can find some inner peace.
Before we jump into the strategies and techniques to quiet your mind, the most important thing is to know when your mind is doing too much.
Knowing when you need to take action so you can relieve the stress of an overactive mind is the most important first step.
Since you're here, reading this, I know you've already gotten to this point, so I'm happy you're looking for some solutions.
Let's jump in.
This post contains affiliate links. This means I may earn a small commission if you decide to make a purchase through my links, at no extra cost to you. Read my disclosure info here.
11 Ways to Quiet Your Mind (so you can reduce stress & overwhelm)
1. Release Your Thoughts on Paper
This is a good strategy regardless of what your thoughts are.
If you have stressful thoughts – write them down.
Thoughts about your to-do list – write it down.
Releasing your thoughts onto paper is a great way to quiet your mind so you can move on and not continuously ruminate over the same thoughts.
2. Change Activities
As soon as you notice your mind is cycling through 100 thoughts, immediately change activities.
You could get up and take a break, go for a walk or complete a task.
If your mind is going into overdrive when you're trying to sleep, get up and grab a glass of water, release your thoughts on paper (like mentioned above) or go to the bathroom.
3. Exercise
Getting any form of exercise is extremely healthy for the mind. It will help you sleep better at night to prevent nighttime anxiety and overthinking, but also has so many health benefits for the mind.
According to neuroscientist, Wendy Suzuki, there are 4 main benefits of exercise on the mind…
Decreases feelings of anxiety
Improves focus and concentration
Exercise promotes the growth of new brain cells (super cool!)
Protects your brain from aging and neurodegenerative diseases
Check out her TED Talk on the topic…
The Brain-Changing Benefits of Exercise
Overall, if exercise helps decrease anxiety and improves focus and concentration, you can see how helpful it will be when it comes to quietening your mind.
4. Get Things Off Your Plate
If your to-do list is piling up and you're spending a lot of time procrastinating on completing anyone off the list, it's natural that your mind will be in a frenzy – thinking about all the things you need to do.
As the to-do list grows your stress increases and you'll find it even harder to control your busy, continuous thoughts.
So, the solution here is to get these items off your list, but where do you start?
Here are some tips:
First, write a to-do list if you don't already have one. This will help you identify all of the things you've been meaning to do.
Next, highlight the items on your to-do list that are stressing you out the most
Make a plan to complete the top item on your list that is taking over your thoughts. If it's a big item, see if you can break it down smaller into at least 3 mini items.
For example: if you need to look for a new job the 3 items could be:
Update your resume (so it's ready when you need it)
See if you can set up a networking call with a recruiter, an old colleague or even a friend in an industry you're interested in
Apply to one job
As you can see, by taking a big item like finding a new job into 3 more specific tasks, not only are you making it easier to complete the to-do list item of finding a new job, but you'll also feel a sense of achievement by completing these tasks.
Ultimately this helps you quiet your mind of stressful thoughts and this turns your thoughts into more proactive positive thinning that will help yo move forward.
5. Let Your Mind Escape
A great way to get things off your mind is to take a fun mind escape by doing something that brings you joy and feels good.
If you notice your mind swirling in thought you can immediately take a mini escape to change your thoughts.
Here are some ideas:
Listen to a great playlist
Listen to a podcast episode
Call a friend who makes you laugh
Take your dog for a walk
Watch a Netflix episode
Play a quick word game
Read a chapter of a book
Similar to the idea of changing your activity, taking a mini mind escape will help you immediately focus on something else, which will allow you to turn off your mind.
6. Practice Mindfulness
You can of course try meditation to clear your mind of intrusive thoughts, but you can also try other forms of mindfulness that help you be in the present moment.
Some examples of activities:
Mindfulness walking – taking each step with intention and noticing the things around you (I love gardening and when I do this exercise I like to walk around my neighbourhood and see if I can name all of the flowers I see in each garden I pass).
Focus on your 5 senses and think about the simple things that bring you joy – one for each sense.
Colouring Exercises – The simple process of colouring can help you be present and maintain focus
Listen to music and focus on the words, the notes and how the song makes you feel
7. Take a Break (or Vacation if you can)
Sometimes all we need is a break. Whether a 2 hour break, a 4 day weekend or a longer vacation, taking time off of the hamster wheel can help you find peace and also put things into perspective.
When you are away from the daily grind it's much easier to take a look at what's keeping your mind busy.
You can use your downtime to conceptualize new ways to deal with stress, ways to complete projects more efficiently and simple ways to make your day-to-day a little easier.
So, give yourself a break when you really need it.
8. Get Outside
Getting outside to enjoy the great outdoors feels good and can immediately lift your mood.
So, if anxiety, worry and overthinking are taking over simply go outside and do something you love.
For me that's gardening, walking my dog, sitting outside in the summer or going to the lake.
What are ways you enjoy the outdoors, that make you feel good?
9. Understand Your Triggers
If you notice your mind goes wild with stress and anxiety after doing a particular thing or seeing a particular person, this is important to identify.
When you can understand what's triggering you to feel a certain way, you can then create a plan to change how you react or approach a situation.
I have personally used mood tracking to help me with this in the past. It's a great way to connect your mood and activities.
Check out my free mood tracking worksheets or grab my Mood Tracking Journal on Amazon.
10. Help a Friend in Need
Helping someone else is a great way to shift your thoughts and quiet your mind from the negative.
Not only are you doing something good for someone you care about, which feels good for you and them – you can use this as a way to focus on something else, other than your worries.
11. Talk to a Therapist
I'm a great believer that absolutely everyone can benefit from going to a therapist.
Talking to someone about things that are building up in your mind can not only release feelings of stress but also give you an action plan to improve your situation.
Sometimes all you need is someone else to be there for you, to understand what you're dealing with. This support can be life-changing.
Begin by reaching out to your family doctor to find out what resources are available in your area, or check out BetterHelp below to connect with a therapist online.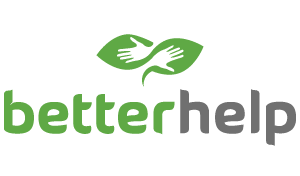 Get The Help You Need Today
Fill out a brief questionnaire and get matched with a licensed therapist. With over 30,000 licensed therapists, BetterHelp has one that fits your needs all within the comfort of your home. Get started today and enjoy 20% off your first month.
I earn a commission if you make a purchase, at no extra cost to you. Disclosure info here.
How to Quiet Your Mind: Final Thoughts
In this fast-paced way of life, we're all living these days, having a mind that feels too full is pretty normal. We are all extremely busy. We all can feel overwhelmed at times and we all need to find solutions to get things off our minds.
When your mind is on overdrive and causing feelings of worry, the best thing you can do is know when this is happening.
Once you know your mind needs to quiet down a little you can then take action to make things better.
To recap, ways to quiet your mind:
Release your thoughts on paper
Change activities
Exercise
Get things off your plate
Let your mind escape
Practice mindfulness
Take a break or vacation
Get outside
Understand your triggers
Help a friend in need
Talk to a therapist
I hope you found these strategies helpful so you can create a little more balance in your day.
More Mental Health Resources:
For more inspiration and to get the latest post from Put The Kettle On, let's connect!
Pinterest | Facebook | Instagram | Twitter
Yolanda xo
---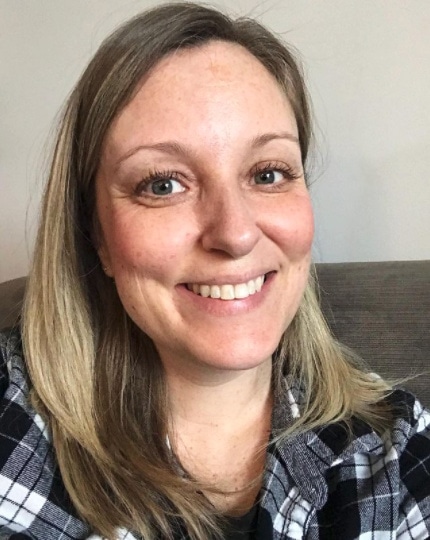 About Yolanda
Website Owner / Content Creator
I'm passionate about helping you live life to the fullest so you can choose to find happiness and purpose. Learn how to CREATE THE LIFE YOU LOVE with intentional living and discovery of the simple things life has to offer. Learn more…
---