50 Positive Morning Affirmations for Success, Confidence & Happiness
Have you tried using positive morning affirmations at the beginning of your day?
If you're looking to start the morning on a positive note, affirmations can help you do this.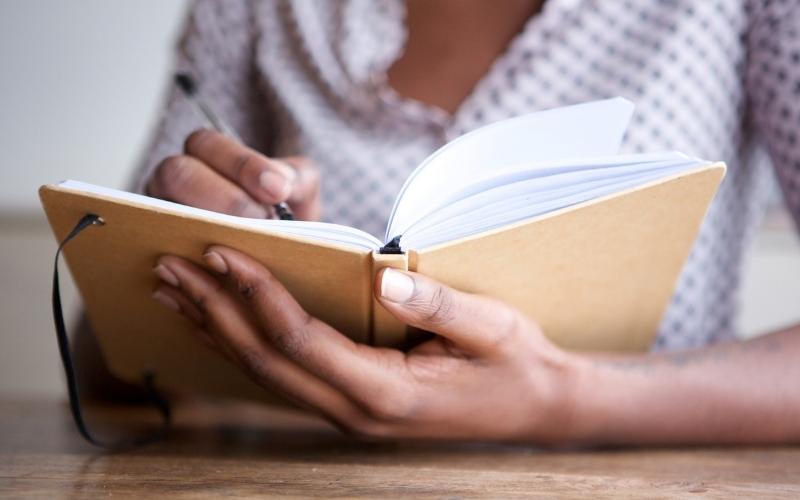 Positive morning affirmations are a powerful way to practice self-love and get yourself ready for the day before it even starts.
This includes getting your mind ready for all types of situations.
What is a morning affirmation?
Affirmations are little phrases or positive statements we say to ourselves to help us feel better about our circumstances.
Affirmations are also a great way to change our inner dialogue about ourselves.
Using positive morning affirmations on a daily basis can help in so many areas of your life. This includes:
Boosting your confidence
Preparing yourself for potentially stressful situations
Staying focused and mentally prepared
Feeling positive about the day ahead
Do morning affirmations work?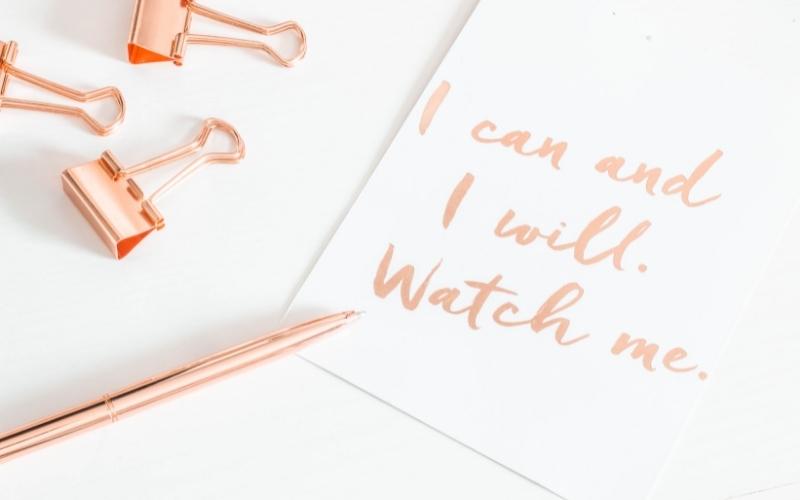 When we recite affirmations on a regular basis, our brains pick up on this.
There is scientific MRI evidence that affirmations really do work and when reciting affirmations the part of our brain responsible for positive valuation and self-related information processing actually becomes more active.
Practicing positive affirmations in the morning is the perfect time as it sets the stage for the entire day ahead.
So why not give it a try? Your mind, body and soul will thank you.
50 Positive Morning Affirmations To Start Your Day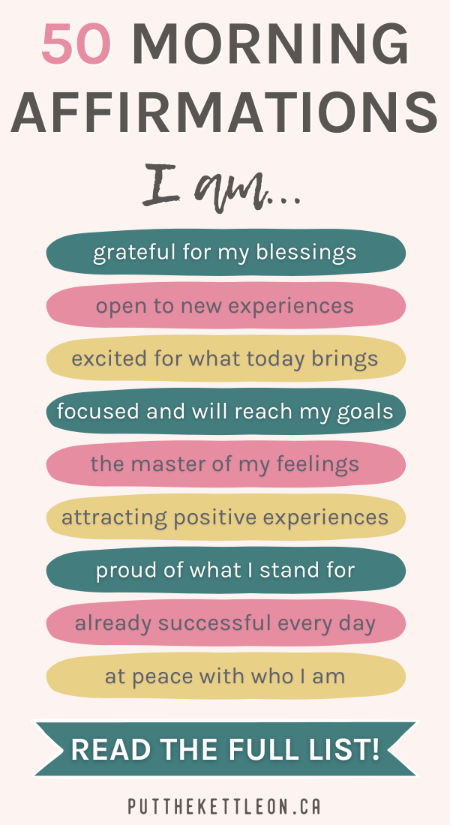 The following 50 morning affirmations are written to help you in the following areas:
Short affirmations you can use to get started
Positive morning affirmations to start your day
Morning affirmations for success
Morning affirmations for positive energy
Powerful morning affirmations for confidence
Use the affirmations that will support you today.
Short Morning Affirmations To Get You Started
1. Today I will shine.
2. Today I choose to love myself.
3. I am grateful for my blessings.
4. I am open to new experiences.
5. I am brave.
6. My life is a gift.
7. I will kick a** today!
8. Today I choose joy.
9. I trust myself.
10. I embrace and accept change.
Morning Affirmations For The Day
11. Possibilities are open to me.
12. Today I will feel good about my choices.
13. I feel strong and powerful today.
14. I will show love and kindness to myself and others today.
Morning #affirmation: I will show love and kindness to myself and others today. #positiveenergy
Click To Tweet
15. I will look after myself today.
16. I am excited for what today brings.
17. I embrace my journey, even when on an unexpected path.
18. Today I will look for things to be grateful for.
19. Today I will have a positive attitude, even with challenges that come my way.
20. I will seek out and enjoy the simple pleasures in life.
Morning Affirmations For Success
21. I am focused and will reach my goals today.
22. I am smart and can accomplish even the most challenging tasks.
23. Today I will take the first step.
24. I do not fail but learn from my mistakes along the way.
25. I am successful. My thoughts, feelings and actions support this.
Morning #affirmation for #success: I am successful. My thoughts, feelings and actions support this.
Click To Tweet
26. Success is mine to take at any time.
27. I am already successful every day. I choose to see this success and celebrate it.
28. I believe I can turn my dreams into goals and goals into reality.
29. Every challenge that comes my way, brings me one step closer to being successful.
30. Today I will achieve anything I set my mind to do.
Morning Affirmations For Positive Energy
31. I see positivity in my surroundings and experiences.
32. Today each breath I take represents positive energy.
33. I see challenges as opportunities to learn and grow.
34. I see beauty in all things.
35. I am the master of my feelings and how I react in all situations.
Morning #affirmation for positive energy: I am the master of my feelings and how I react in all situations.
Click To Tweet
36. I will seek out positive interactions today.
37. I see a positive outcome even in a tough situation.
38. I see the goodness in everyone around me.
39. I see positivity in the simplicity of each day.
40. I am attracting positive experiences every day.
Morning Affirmations For Confidence
41. Today I will stand up for my beliefs.
42. I can handle everything that comes my way.
43. I am proud of who I am and what I stand for.
44. I am at peace with who I am in this moment.
I am at peace with who I am in this moment. #affirmation #confidence
Click To Tweet
45. I love myself and deserve happiness.
46. I trust my intuition to make good choices.
47. My unique qualities make me beautiful.
48. I am proud of all I will accomplish today.
49. I accept my struggles as they've given me beautiful qualities that I cherish.
50. I deserve respect and loyalty.
How to Use Morning Affirmations
Depending on what you are focusing on or where you might need a boost, select the affirmations that support you today.
You can use these affirmations and also write your own.
How you use these affirmations is whatever is easiest for you.
Ideas:
Repeat the affirmations in the mirror
Write them in a notebook or journal
Get creative and sketch your daily affirmations in a journal
Write your affirmations on post-it notes and stick them around your desk.
Use this printable affirmations worksheet to write your own affirmations.
Morning Affirmations: Important Tip
Make sure to think deeply about your affirmation. Here's what you can do:
Say the affirmations out loud (or write it own, etc).
Think about how this specific affirmation can support you today
Repeat your affirmation 3 to 5 times in your mind to truly embrace the thoughts and feelings associated with the affirmations.
You can do these for each morning affirmation you choose or even just focus on one positive morning affirmation for the day.
Positive Morning Affirmations: Final Thoughts
If you find yourself needing to start the day on a new note and find different ways to be mindful, practicing morning affirmations is the perfect way to do so.
When you're first starting, these affirmations might feel a little strange.
In fact, you might even start laughing at yourself, especially if practicing in the mirror, but I encourage you to keep at it! After all, a little feel-good chuckle never hurt anyone.
You'll soon see just how beneficial morning affirmations can be when practiced every morning!
So, whether you are looking to find new ways to practice positive thinking or you just need a different morning routine, start your day off right with one (or more!) of these positive morning affirmations.
Wishing you a wonderful day filled with positive energy, success and confidence.
What Morning Affirmations Resonate with You?
Share your favourites in the comments section below! Or share a different positive morning affirmation you personally use.
More Affirmations and Morning Routine Resources:
For more inspiration and to get the latest post, let's connect on social media
Pinterest | Facebook | Instagram | Twitter
Yolanda xo