25 Physical Self-Care Examples To Boost Your Health
Self-care comes in many forms: physical self-care, emotional self-care, spiritual, intellectual, and social.
We need to add all of these types of self-care into our lifestyle in order to live a happy, healthy, and well-balanced life.
So, let's dig into physical self-care. We'll uncover what physical self-care is and some great physical self-care activities you can try.
What Is Physical Self Care?
Physical self-care involves activities that support and improve your physical well-being and keep your body healthy.
Taking care of your body makes you feel good and in exchange, you'll notice positive benefits that also look after your emotional health.
25 Physical Self-Care Examples
Let's dive into 25 physical activities you can add to your daily routine.
This post contains affiliate links. This means I may earn a small commission if you decide to make a purchase through my links, at no extra cost to you. Read disclosure here for more info.
1. Prioritize A Healthy Diet
As the saying goes, you are what you eat. The foods we consume are the fuel our bodies use for energy to function each day.
If your diet consists mainly of processed food and takeout, chances are you're going to feel run down and sluggish most of the time.
It's important to prioritize healthy foods in your day to day. This consists of fresh, nutrient-dense, whole foods to give your body the fuel it needs for optimal performance.
You can make this transition much easier by following a few simple guidelines, such as:
Eat more fresh fruits and vegetables
Limit processed and fast food
Avoid pre-packaged meals and snacks
Limit refined carbohydrates
Cut back on sugary and alcoholic beverages
Taking a few small steps each day adds up to big changes over time. Before you know it, eating a balanced diet will be second nature, and you won't have to put much thought into what you eat.
2. Stay Hydrated
Are you getting enough water? I'm guessing, not always.
Hydration is essential for good health. Unfortunately, so many of us are used to drinking coffee, energy drinks, soda, and alcohol throughout the day with very little water.
If you're struggling to drink more water each day, you may want to consider:
Drinking herbal teas
Flavored water
Infuse your water with fruits like berries, cucumbers, or lemons for an extra boost of flavour and nutrients
Try sparkling water
3. Get Regular Exercise
Working out offers so much more than just aesthetic benefits.
Most of us live very sedentary lifestyles, which increases the risk of conditions such as high blood pressure, heart disease, diabetes, osteoporosis, and colon cancer. A healthier body leads to a healthier mind and improves your overall quality of life.
In addition to its physical health benefits, working out regularly also gives your mental health a much-needed boost.
When you exercise your body releases endorphins, which are your "feel-good hormones". These endorphins enhance feelings of well-being, reduce anxiety and depression, boost your self-esteem, and improve your cognitive function.
Exercise is particularly helpful during times of stress.
Working out can:
Help regulate your body's fight-or-flight response
Counteract the negative side effects of stress by boosting your immune system
Improve digestion
Improve cardiovascular health
4. Get Enough Sleep
… and improve your sleep quality.
In today's fast-paced world, we tend to neglect our sleep schedule in favor of other activities such as scrolling through our phones or binge-watching Netflix.
Unfortunately, many people don't realize just how important adequate sleep is to your overall health.
Getting 7-9 hours of sleep should be a priority in your self-care routine, as it helps maintain a healthy immune system, weight, cognitive function, and mood.
With so many distractions, it can be difficult to force ourselves to get a good night's sleep.
Whether it's your phone, anxiety, or racing thoughts keeping you awake, there are plenty of ways to overcome these obstacles so you can get better sleep and feel more rested and energized throughout the day.
Begin by getting yourself into a healthy nighttime routine…
Try to put your phone away at least one hour before bed
Listen to soft music
Drink a calming herbal tea
Find a relaxing activity to do such as reading a book or journaling
Once you're settled into bed, try to meditate or practice deep breathing for a few minutes to help your mind and body wind down and relax so you can drift off to sleep.
5. Stretching
Living in such a stressful world makes us more prone to stiff, achy muscles which lead to decreased flexibility and range of motion.
Many people don't think much about stretching until they're already feeling stiff, or before they work out.
The truth is that we should be getting up to stretch our bodies throughout the day to improve blood flow, joint, and muscle health, and make it easier to do daily activities.
6. Massage
Getting a massage might sound like a luxury, but it actually has many health benefits that make it a worthy addition to your self-care routine.
Massage therapy can help reduce stress, alleviate anxiety, improve circulation, reduce muscle tension, boost energy, and improve immune function.
It is a well-known relaxation technique that can also be used as a complementary treatment for certain health conditions.
We already talked about how important sleep is for self-care. One of the benefits of massage therapy is improved sleep, during which time your body rests, repairs, and flushes out toxins.
Massages can also reduce chronic pain, improve circulation, and alleviate stress and anxiety – all of which lend a hand to a restful, more restorative sleep at night!
7. Walking in Nature
Connecting with nature is a widely utilized strategy for improving your sense of well-being.
Those who spend more time in nature enjoy reduced stress levels, better moods, improved cognitive abilities, and a reduced risk of anxiety and depression.
In addition, getting out for nature walks exposes you to more sunlight, which gives you a boost of vitamin D.
8. Take Up An Active Hobby
Any hobby that engages your mind or body is an excellent way to improve your quality of life.
Try to take up at least one hobby that is relaxing and gives you a sense of purpose and peace.
Some great examples include:
Paddleboarding
Running
Sports
Skating
Scuba diving
If you're intimidated by the thought of learning a new hobby, begin by watching free Youtube videos or visiting your local library to learn more about the activity before you dive in.
This can help alleviate some of the stress or anxiety that sometimes comes along with learning a new skill.
Having a couple of hobbies will keep your mind and body occupied while making you feel more happy, relaxed, and fulfilled.
9. Warm Epsom Salt Baths
Taking a warm bath is a relaxing way to end the day. To give your baths an extra boost, consider adding in some epsom salt to enhance the benefits and pamper yourself with a self-care evening.
Epsom salt baths stimulate your body's natural detoxification pathways to help draw out toxins, reduce inflammation, and ease stiffness and pain.
The combination of a warm bath and magnesium can lower cortisol levels and reduce stress, which in turn may improve sleep quality and mental health.
Many people swear by epsom salt baths for self-care, and elevate the experience by adding aromatherapy, candlelight, and even a good book or podcast.
It's also a great opportunity to take some "me time", and wash away any stress or worries from the day before winding down for the night.
10. Meditation
We've all heard that meditation is a great form of self-care, but many people feel intimidated by the process.
They worry about doing it "perfectly", and get too caught up in the anxiety of it all to even get started.
Luckily, meditation comes in many different forms!
One of the simplest forms is deep breathing exercises that can be done virtually anywhere.
Find a comfortable position, either sitting in a chair or lying in bed
Close your eyes if you are able.
Set a timer for two minutes, and breathe normally.
As you breathe, count each exhale and focus on the sensation of your breath.
As thoughts arise, allow them to pop in, and then gently guide your attention back to your breath as many times as you need to.
This is a great way to dip your toes in the water and experience the benefits of meditation without overthinking the process.
It can be difficult to sit quietly and do nothing at first, so be kind to yourself.
As you practice, you'll find that you're able to meditate for longer stretches of time, and eventually find the experience so enjoyable that you carve out more and more time for it each day!
More Physical Self-Care Examples
11. Look After Your Injuries
Many of us are horrible at looking after any injuries – old or new. Whether it's a bad back, sore neck, or an old knee injury find ways to look after yourself.
You can see a chiropractor, physio, or other professional – or do the work yourself. Look up exercises/stretches on YouTube and get started.
(Of course, consult your health practitioner too as you don't want to cause additional harm to the area).
12. Take a Fitness Class
There are so many types of fitness classes you can try – belly dance, HIIT, spin, yoga, pilates – the list goes on.
The best part about signing up for a class is you'll find motivation by doing it with others.
Being part of a class also means it'll be easier to stay accountable and actually show up!
13. Yoga
Developing a yoga practice is a great way to improve flexibility, mindfulness, circulatory health, and better respiration.
Maybe you've tried doing yoga in the past and found that it wasn't your thing. Luckily, yoga doesn't have to be what you see on social media.
You can create a simple yoga practice that incorporates some basic flows, poses, or stretches, along with breathing exercises and mindfulness techniques.
It is not as intimidating as it seems!
14. Hiking
Hiking is a perfect example of a physical self-care activity that is also extremely relaxing for the mind and soul.
You can hike on your own, with your dog, with a close friend, or with family members. It's a great opportunity to explore and increase your heart rate too.
15. Lift Weights
Lifting weights is important at any age, but even more so as you get older.
Weight lifting increases your metabolism and of course, increases strength.
16. Go Kayaking/Canoeing
When the sun is shining, getting out on the water is pure bliss – and you'll truly work out your core, arms, and back too!
17. Move Throughout The Day
Moving throughout the day is really important if you have a desk job – especially if you work from home.
Here are some ideas to try:
If you have a phone call – walk and talk
Set an alarm every hour and do 5 minutes of physical activity (jumping jacks, stretching, skipping)
Give your wrists a break and stretch when you feel the need
Go for a walk on your lunch break or do a quick workout
18. Use A Standing Desk
According to Medline Plus, standing burns more calories than sitting – 186 calories vs. 139. Walking at a moderate pace burns more calories than standing (324 calories vs. 186 calories).
This is a great reason to use a standing desk and also add a treadmill underneath to walk while you work!
👉 Check out this popular electric standing desk and this foldable treadmill/walking pad that fits perfectly under the desk.
19. Get Your Vitamin D
Many people are deficient in vitamin D, which can cause fatigue, depression, poor sleep, and muscle pain. So, get those rays in and soak up some vitamin D.
If you live in the northern hemisphere it's also a good idea to take vitamin D supplements in the winter months.
According to Healthline,
"Getting enough vitamin D helps the growth and development of bones and teeth. It may also provide improved resistance to certain diseases."
20. Add Rest To Your Day
Many of us don't get enough rest, leading to stress and exhaustion.
The solution: Schedule some rest. Literally, schedule it into your calendar. In order to do this you may also have to get better at saying no, so you can say yes to yourself. 
This could be allocating some alone time to read, have a cup of tea, or take a nap – whatever you need that fills you back up when you're tired.
This is especially important if you have trouble getting quality sleep at night.
21. See A Healthcare Professional Regularly
Go for those annual checkups at the doctor to make sure your health is in good order. Better to focus on preventative medicine than discover a health problem when it's too late.
This also includes getting professional help for your mental health, if needed.
22. Get Physical!
You know what I'm talking about 🙂 Having physical touch with your partner (or yourself) is absolutely another form of physical self-care.
We all need some love and this is a great way to not only reduce stress but also give you energy!
23. Focus On Small Changes
Small activities can lead to big results over time.
When this comes to physical self-care this could be:
Walking to the grocery store instead of driving
Getting off the bus a couple of stops early and walking the rest of the day
Take the stairs
Stretch or run on the spot while your coffee is brewing
24. Floss Every day
Do I sound like your dentist?! Well, I know not everyone is great at flossing, but this super simple task that looks after your gum health is important to do daily.
All you need is a couple of minutes and once you make it a habit you won't be able to stop.
25. Take Your Meds
If you have a prescription you need to take – make sure to take it! Pretty simple, but it can be hard to remember sometimes.
Here are a few tips to help you remember:
Set a daily alarm on your phone
Keep your meds beside your kettle or coffee pot – a great way to remind you of morning medication
Use a pill holder for each day of the week
Use an app like MyTherapy
Next Step: Learn About More Types of Self Care
Before you create your self-care plan, check out these additional resources:
Final Thoughts
Self-care doesn't have to be complicated! The most important thing to remember is to make sure you're doing activities that you enjoy and enrich your life.
Incorporating more physical self-care into your weekly routine will improve your physical and mental health, as well as your emotional well-being.
Which physical self-care practices are you going to try?
Or what do you already do? Share in the comments below to inspire others!
---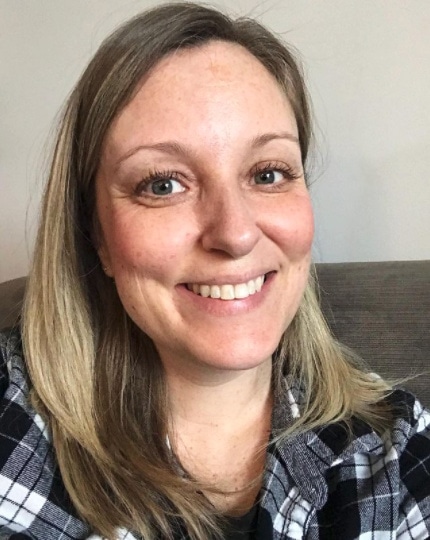 About Yolanda
Website Owner / CONTENT CREATOR
I'm passionate about helping you live life to the fullest so you can choose to find happiness and purpose. Learn how to CREATE THE LIFE YOU LOVE with intentional living and discovery of the simple things life has to offer. Learn more…
---